When a knee has no known issues and the person injured has significant swelling after a new injury involving a twist or a plant the concern is for ligament injury or meniscal tear. Ligaments are in the knee to prevent bending the wrong way and if pushed beyond their ability can tear and cause very rapid swelling with a lot of pain. Meniscus is the shock absorber of the knee and can be injured with a twist a lot like the ligament tear. In fact, if the ligament on the inside of the knee is tore, the meniscus that it is attached to will often tear as well.
How to Recover from Acute Knee Injury
In this situation, ice, crutches, and wrapping to immobilize the knee and prevent further damage/pain are crucial early on until evaluation by a physician to determine likely injury and ordering of imaging to determine extent of injury.
Likely an MRI will be needed to help determine the ligament and or meniscus involvement as well as help the surgeon to see what to expect should a reconstructive surgery be needed.
Fortunately, knee reconstruction surgery has improved dramatically in the last 10-20 years to the point where many people are able to get very near their prior level of activity and performance, if not surpass it.  The key to a successful surgery is as much based on the actual surgery done as it is the effort the patient does in rehabbing the knee after the surgery is complete.
Suspect you've damaged your knee? Schedule an appointment with Dr. McHugh by calling his office in Western Branch at (757) 686-5673!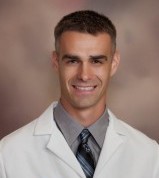 About Dr. Jason McHugh
Jason M. McHugh, DO, CAQSM is board certified in Family Medicine and Osteopathic Manipulation with a Certificate of Added Qualification in Primary Care Sports Medicine from the American Osteopathic Board of Family Physicians. He received his bachelor of science in biology from the University of Michigan in Flint, Mich. He earned a doctoral degree in osteopathic medicine from Michigan State University College of Osteopathic Medicine in East Lansing, Mich., and completed a residency in family medicine at the Genesys Regional Medical Center in Grand Blanc, Mich. Dr. McHugh did his fellowship in primary care sports medicine at Michigan State University/Sparrow Hospital in East Lansing.
He currently serves as a medical director for Bon Secours Sports Medicine and In Motion Physical Therapy and Sports Performance. His duties include providing care and event coverage to local high school athletes as well as providing medical coverage and oversight to local mass participation events in the Hampton Roads area.